About Our Eye Clinic
Norfinch Eyecare has been a part of the local community of North York region for over 25 years. Our mission is to provide the highest quality of vision care to our patients. Our well-experienced team will ensure that your visit at the clinic is thorough and enjoyable. Our clinic provides comprehensive eyecare services including advanced testing equipment to help diagnose and treat various eye conditions. We also carry a wide range of frame and lens choices making Norfinch eyecare a one stop shop for all your vision needs. We welcome all patients to call our office and book your next eyecare visit with us!
Business Hours and Location
Mon: 9:00 AM – 5:00 PM
Tue: 9:00 AM – 5:00 PM
Wed: 9:00 AM – 5:00 PM
Thu: 9:00 AM – 5:00 PM
Fri: 9:00 AM – 5:00 PM
Sat: 9:00 AM – 2:00 PM
Sun: Closed
We are conveniently located inside Norfinch Medical Center, across from the Humber River Hospital, at the intersection of Finch Ave. and Norfinch Ave., immediately off of highway 400.
2100 Finch Ave. W, Suite #102
Toronto, ON M3N 2Z9
416 661 1300
For additional details, please click here.
Our Doctors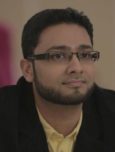 Dr. M. Bansal
Dr. Bansal completed his Honours Bachelor of Science from the University of Toronto with a specialty in human biology, psychology and physiology. Thereafter, he went on to attend the Illinois College of Optometry in Chicago, IL. During his time in Chicago, Dr. Bansal had the opportunity to work with special needs children at the Illinois Eye Institute, concentrate on disease by working with various specialized ophthalmologists at the Duchossois Center for Advanced Medicine, and gained valuable experience in an emergency setting by working at the Jesse Brown VA medical center, Adam Benjamin Jr. VA clinic, and University of Chicago Hospitals. After moving back to Toronto, Dr. Bansal has spent much of his time in bringing Norfinch Eyecare up-to-date with the best of cutting-edge technology in order to accurately diagnose and treat diseases of the eye as it relates to the body. When Dr. Bansal in not in clinic, he enjoys his time with his wife, son, and daughter!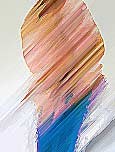 Dr. C. Calogero
Dr. Claudia Calogero graduated from the University of Waterloo in 2006 with a degree in Biomedical Sciences. She moved to Manhattan to attend the State University of New York Optometry program. While there she spent a year interning in Brooklyn and Manhattan, focusing on pediatrics and ocular disease. She graduated with the Pacesetter Award for Excellence in Primary Care. She moved back home and has been practicing since 2010, providing eye exams in English and Italian. She is a member of the Ontario College of Optometry and Ontario Association of Optometrists. She spends her free time with her two young boys and husband. She enjoys baking and traveling.
Services Provided at Our Clinic
Technology at Our Clinic
OHIP/Health Card Information
Children – 19 years old and younger are OHIP covered for a full eye exam every year and an unlimted number of eye health exams.
Seniors – 65 years and older are OHIP covered for a complete annual eye exam and unlimited eye health exams.
Adults – Routine eye exams for individuals who are 20 to 64 years old are not covered by OHIP. However, eye exams for individuals with the following conditions – diabetes, glaucoma, cataract, retinal disease, amblyopia, visual field defects, corneal disease, strabismus or uveitis are OHIP covered every year for a complete eye exam and an unlimited number of eye health exams.
Insurance Information
We bill directly to all major insurance companies such as:
Languages spoken at Our Clinic
Our staff and doctors speak English, Italian, Hindi, Punjabi and Urdu fluently.
Payment Information
We Accept: